Regular price
Sale price
$77.99 USD
Unit price
per
Sale
Sold out
Share
Vehicle Fitment

2018-TESLA-3
2019-TESLA-3
2020-TESLA-3
2021-TESLA-3
2022-TESLA-3
2023-TESLA-3
2024-TESLA-3
2020-TESLA-Y
2021-TESLA-Y
2022-TESLA-Y
2023-TESLA-Y
2024-TESLA-Y
2021-TESLA-X
2017-TESLA-X
2016-TESLA-X
2018-TESLA-X
2020-TESLA-X
2019-TESLA-X
2022-TESLA-X
2023-TESLA-X
2012-TESLA-S
2013-TESLA-S
2014-TESLA-S
2015-TESLA-S
2016-TESLA-S
2017-TESLA-S
2018-TESLA-S
2019-TESLA-S
2020-TESLA-S
2021-TESLA-S
2022-TESLA-S
2023-TESLA-S
2021-FORD-MUSTANG MACH-E
2022-FORD-MUSTANG MACH-E
2023-FORD-MUSTANG MACH-E
Upgrade Your Wheels with Wheel Mate Mevius Lug Bolt Set of 20 - Black 14x1.50 27mm Ball 14mm RAD
Looking for a lug nut that combines performance, durability, and style? Look no further than the Wheel Mate Mevius Lug Bolt Set of 20. Crafted with high-grade materials, these lug nuts ensure a secure and precise fit for your wheels, no matter the conditions.
Performance and Durability
The Wheel Mate Mevius Lug Bolt Set of 20 is designed to withstand the toughest conditions. Its corrosion-resistant finish guarantees long-lasting protection and visual appeal, making it the perfect choice for any vehicle owner looking to upgrade their wheels.
Easy Installation and Proper Torque
Compatible with a wide range of vehicles, the Wheel Mate Mevius Lug Bolt Set of 20 boasts an innovative design that promotes easy installation and proper torque. This ensures that your wheels are always secure and safe, no matter where your journey takes you.
A Touch of Sophistication
Not only do these lug nuts provide unparalleled safety and performance, but they also add a touch of sophistication to your wheels. The black 14x1.50 27mm ball 14mm RAD design is sleek and stylish, making your wheels the perfect mate for every journey.
Choose Wheel Mate for Unparalleled Safety and Style
Upgrade your wheels with the Wheel Mate Mevius Lug Bolt Set of 20 and experience unparalleled safety, performance, and style. Choose Wheel Mate for a product that is expertly crafted, easy to install, and built to last.
The ultimate companion for your wheels. As a premium brand in the automotive industry, Wheel Mate is dedicated to providing top-quality, reliable, and stylish lug nuts and wheel accessories. Their commitment to excellence is reflected in the use of cutting-edge materials and precision engineering, ensuring seamless integration and superior performance for a wide range of vehicles.
Shipping

Unless product is marked "Sold out" it will ship same day if placed before 12PM EST. Free shipping on orders over $100
View full details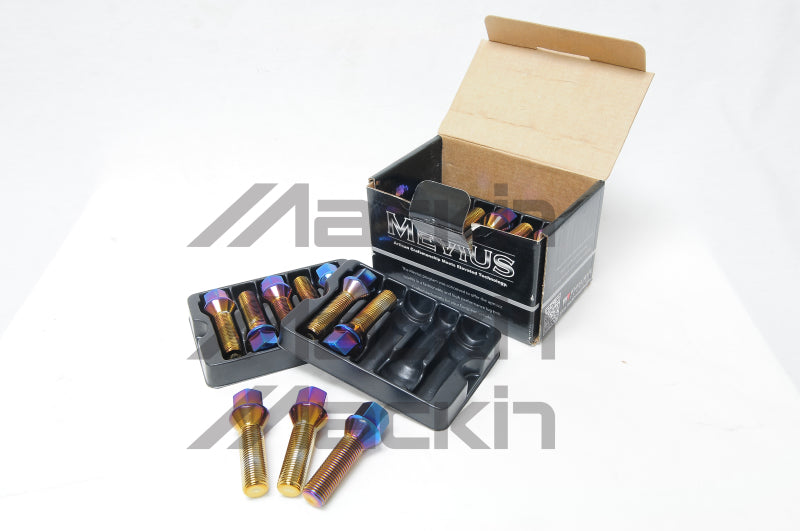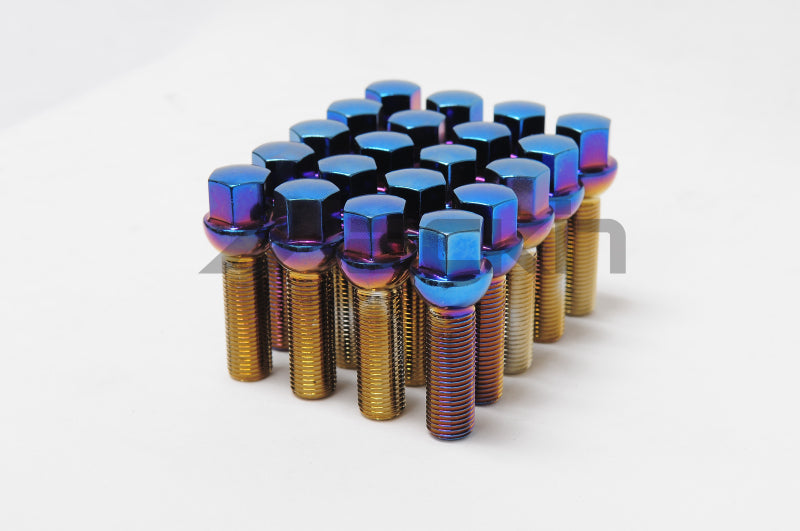 Let customers speak for us
Let customers speak for us
Looking for a car sponsor?
Apply to our program for an opportunity to get discount deals, early access, commissions, and more.
Check it out