Regular price
$1,420.00 USD
Regular price
$649.00 USD
Sale price
$1,420.00 USD
Unit price
per
Sale
Sold out
Share
Wallbox Pulsar Plus 40 Commercial

For a top-of-the-line commercial charger for your project, check out the WallBox Pulsar Plus 40 Commercial. This powerful little charger delivers fast charging performance in a compact package, making it perfect for easy installation.
Control the chargers from your smart devices via WiFi or Bluetooth, making charging efficient and straightforward. With onboard intelligence, your smart functions are managed to ensure reliable operation. Charge up with confidence knowing that the WallBox Pulsar Plus 40 Commercial has you covered.
Manage Anywhere
The WallBox Pulsar Plus 40A comes with the ability to connect via a management application, you can easily connect and control your these chargers from anywhere in the world. Whether you want to start charging, stop charging, set up schedules, check stats about your charging sessions, or control rates, you'll have everything available at your fingertips.
Small Compact Design
The WallBox Pulsar Plus 40A is one of the smallest and most compact home chargers on the market. This means it's perfect for easy installation in any location without taking up too much space. Plus, with its durable construction, you can be sure that this charger will last for years to come.
Powerful Performance Capabilities
With its ability to adjust its capacity from 6A to 40A, the WallBox Pulsar Plus 40A can handle any size electric car. This ensures that you'll always get the fastest charging speeds, regardless of the make or model of a vehicle.
Compatible With Any EV
The WallBox Pulsar Plus 40A is fully compatible with all-electric cars on the market. That means you can use it with any vehicle without worrying about compatibility issues. So if you're in the market for a new home charger, be sure to check out the WallBox Pulsar Plus 40A.
Weather-Resistant
The WallBox Pulsar Plus 40A is also weather-resistant, so you can feel confident using it in any location. Whether you're installing it in a parking garage or outside your commercial office, this charger will be able to handle the elements without issue.
Safe And Reliable Charger
The WallBox Pulsar Plus 40A is a safe and reliable charger that will provide years of quality service. With its intelligent design, this charger will consistently deliver fast charging performance while also being easy to use. Plus, with its 3-year warranty, you can be sure that you're getting a quality product.
Compact design, powerful performance 240V, Level 2 charging technology in an incredibly small size. Adjustable capacity from 6A to 40A.


Connected and Smart 

Connect Pulsar Plus to your management solution of your choice.




Power Sharing Connect two or more Pulsar Plus chargers to the same electrical circuit to safely charge multiple EVs at one time.


Onboard Intelligence Pulsar Plus lets you plug in, charge, and manage your schedules even when you can't connect to the internet.


Safe and Reliable UL listed for electrical safety, NEMA Type 4 rated for dust/water resistance, backed by a 3-year warranty.


Specifications
Charging mode: AC Level 2
Connector type: Type 1 (SAE J1772)
Dimensions (without cable): 7.8"x7.9"x3.9"
Color: Matte Black
Weight: 4.4 lbs
Cable length: 25ft
Rated Current: 40A
Charging Power: 9.6kW
Power Input/Connection: Both Hardwired or NEMA 14-50 (40A)
Rated Voltage AC ±10%: 240/208V (Level 2)
Configurable Current: 6A to rated current
Electrical Safety Certification: UL 2594, UL 2231
EMC Compliance: FCC Part 15 Class B
Environmental Rating: NEMA Type 4 per UL 50E


View full details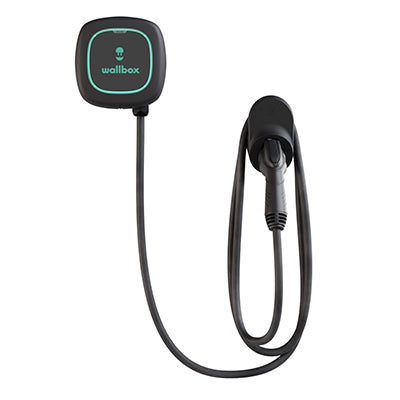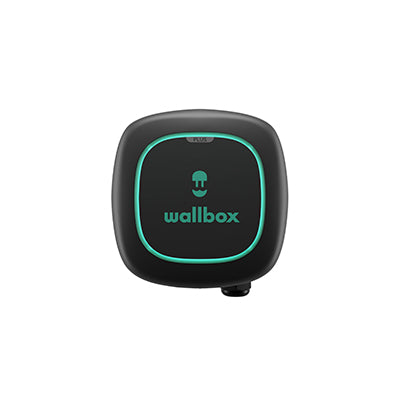 Let our customers speak for us
Let customers speak for us
Free Same Day Shipping

Order a residential charger before 12PM EST and we'll ship it out the same day. Ship times vary between 2-4 days.

Shipping Policy

Hassle-Free Returns

Free 30 day returns on residential chargers.

Return Policy